Remote Event Details: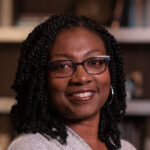 Kimberly Blockett received her Ph.D. in English Literature from the University of Wisconsin – Madison (Director: Nellie McKay). Her research interests include African trans-Atlantic studies, 19th century African American literary and religious studies; archival studies; American women's literature; and cultural studies.
At Penn State Brandywine, Dr. Blockett enjoys teaching literary theory, African American literature, American studies, and Gender Studies. She recently completed two books Race, Religion and Rebellion in the Nineteenth-Century Travels of Zilpha Elaw, Black Woman Evangelist (Duke UP, forthcoming) and a scholarly edition of Memoirs of the Life, Religious Experience, Ministerial Travels and Labours of Mrs. Zilpha Elaw, for West Virginia UP Regenerations series (2021). Blockett is currently working on a special issue of a/b: Autobiography Studies. The essays employ diverse and/or interdisciplinary methodologies to recover and situate (geographically and theoretically) Black female lives throughout the African diaspora. Blockett is the recipient of fellowships from the NEH, Smithsonian, Ford Foundation, and Harvard Divinity School.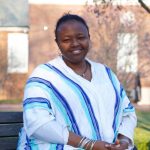 Denise Burgher is the founding chair of the Historic Church and Community Engagement committee and co-chair of the Curriculum Committee. She joined the CCP team in 2016 when she spear-headed and led CCP's national transcription outreach initiative to AME church members whose denomination and congregations hosted hundreds of convention gatherings. Denise is also co-chair of the Curriculum Committee which designed a standards-based CCP high school curriculum for implementation in Philly schools. Denise is a CCP and AAPHI (African Americans in the Public Humanities) Fellow and a Ph.D. student in the English Department at the University of Delaware. In 2018-2019, she recently completed a year-long resident fellowship at the Library Company of Philadelphia. Her work examines literature written by Afro-Protestant African diaspora women in North America engaging issues of agency, mobility, theology, race, gender and class.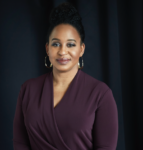 Nyasha Junior is an associate professor in the Department of Religion at Temple University in Philadelphia. She will be joining the Department for the Study of Religion at the University of Toronto in July 2022.
Junior holds a Ph.D. in Old Testament from Princeton Theological Seminary. She writes, teaches, speaks, and frequently tweets on religion, race, gender, and their intersections. Her current research is on 19th-century writer and AMEC preacher Jarena Lee.
Judith Weisenfeld is the Agate Brown and George L. Collord Professor of Religion and Chair of the Department of Religion at Princeton University, where she is also Associate Faculty in the Department of African American Studies and the Program in Gender and Sexuality Studies. She is the author most recently of New World A-Coming: Black Religion and Racial Identity during the Great Migration (NYU, 2016), which won the 2017 Albert J. Raboteau Prize for the Best Book in Africana Religions, and of Hollywood Be Thy Name: African American Religion in American Film, 1929-1949 (California, 2007), and African American Women and Christian Activism: New York's Black YWCA, 1905-1945 (Harvard 1997).  Her current research focuses on the psychiatry, race, and Black religions in the late nineteenth and early twentieth century United States.